Please feel free to contact us
by filling in the inquiry form.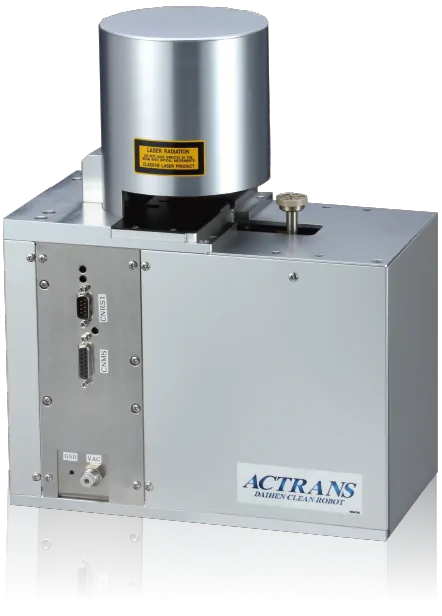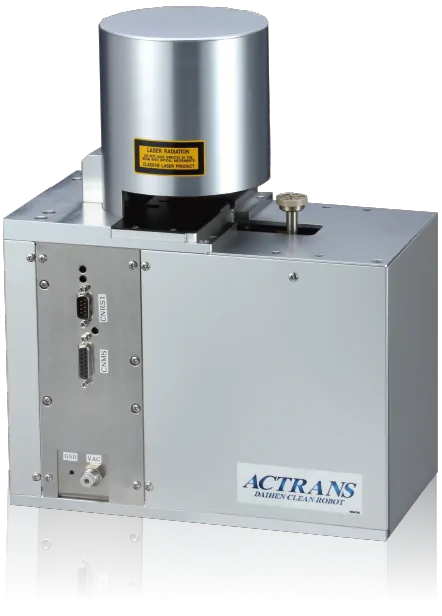 OFH-4100 Series
For wafers from 50 to 300mm
Aligner compatible with high-speed alignment
Features
Suction holding type aligner that boasts the industry's fastest alignment time.
Capable of multiple-size wafer alignment by command.
Can stop the orientation flat portion and notch portion at the designated position.
Alignment of quartz wafers is also available.
Operation flow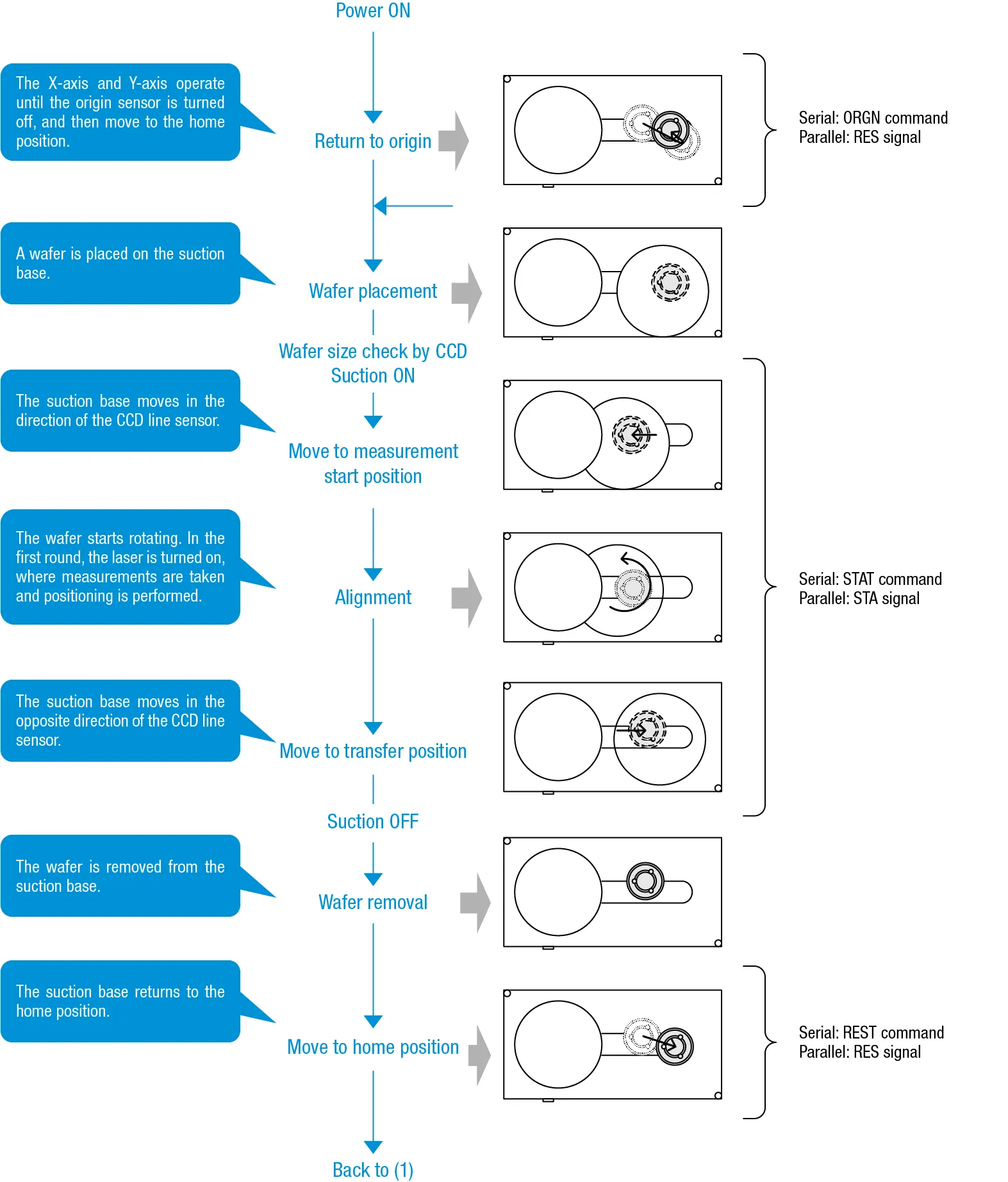 Specifications
*1
Model
OFH-4100
OFH-4101
OFH-4102
OFH-4103
Applicable Wafer Size (

※1

)
200-300mm
150-200mm
100-200mm
50-150mm
Repeatability
XY:±0.1mm、θ:±0.2°
Alignment Time
1.8sec. (

※2

)
Cleanliness
ISO Class 3 (ISO-14644)
Mass
8kg
Utilities
Vacuum
-80KPag or less, 10NL/min
Power supply
24 VDC 3A
Environment
Temperature
15-25℃
Humidity
60% or less (No condensation)
※1 The OFH-4100Q series is available for quartz wafers. Contact us for details.
※2 In the case of a 50mm wafer, the alignment time is 2.5 sec.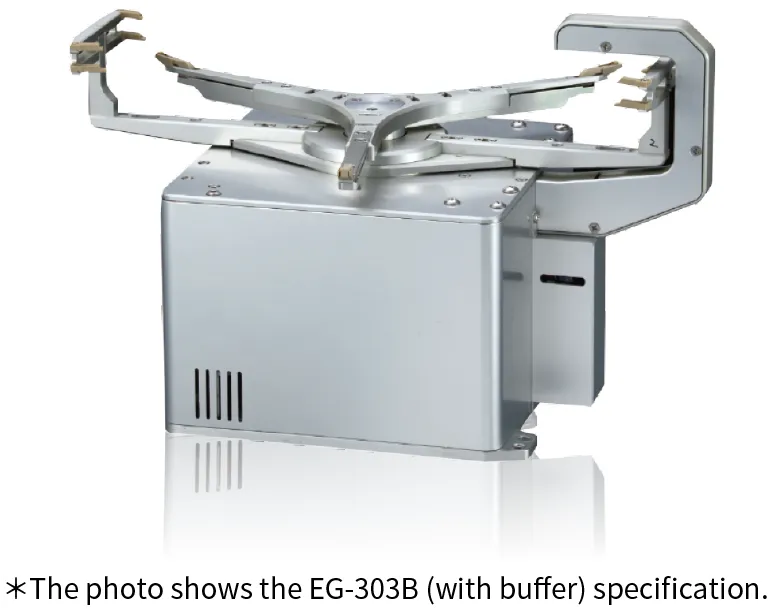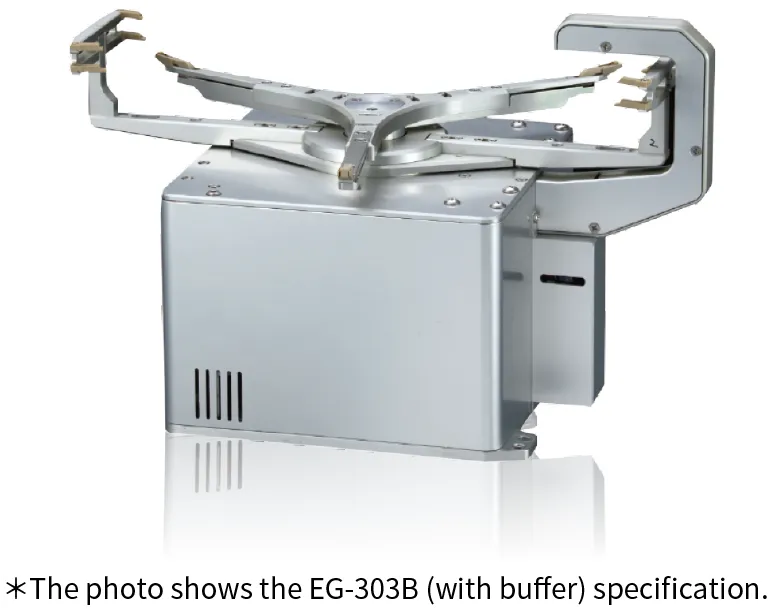 EG-303 Series
For 300mm wafers
Edge grip type aligner never makes
contact with wafer back sides
Features
High-precision centering by the edge grip method using three movable claws.
The optional buffer port minimizes the waiting time of the robot during alignment.
Can stop the notch portion at the designated position.
Command option to move the wafer ID portion to a customer-prepared camera position.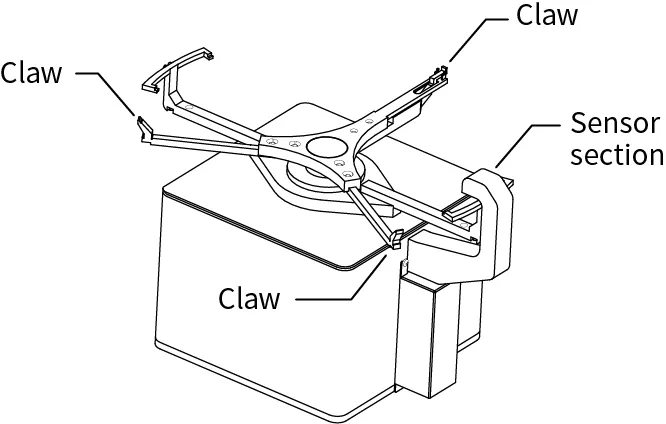 Operation flow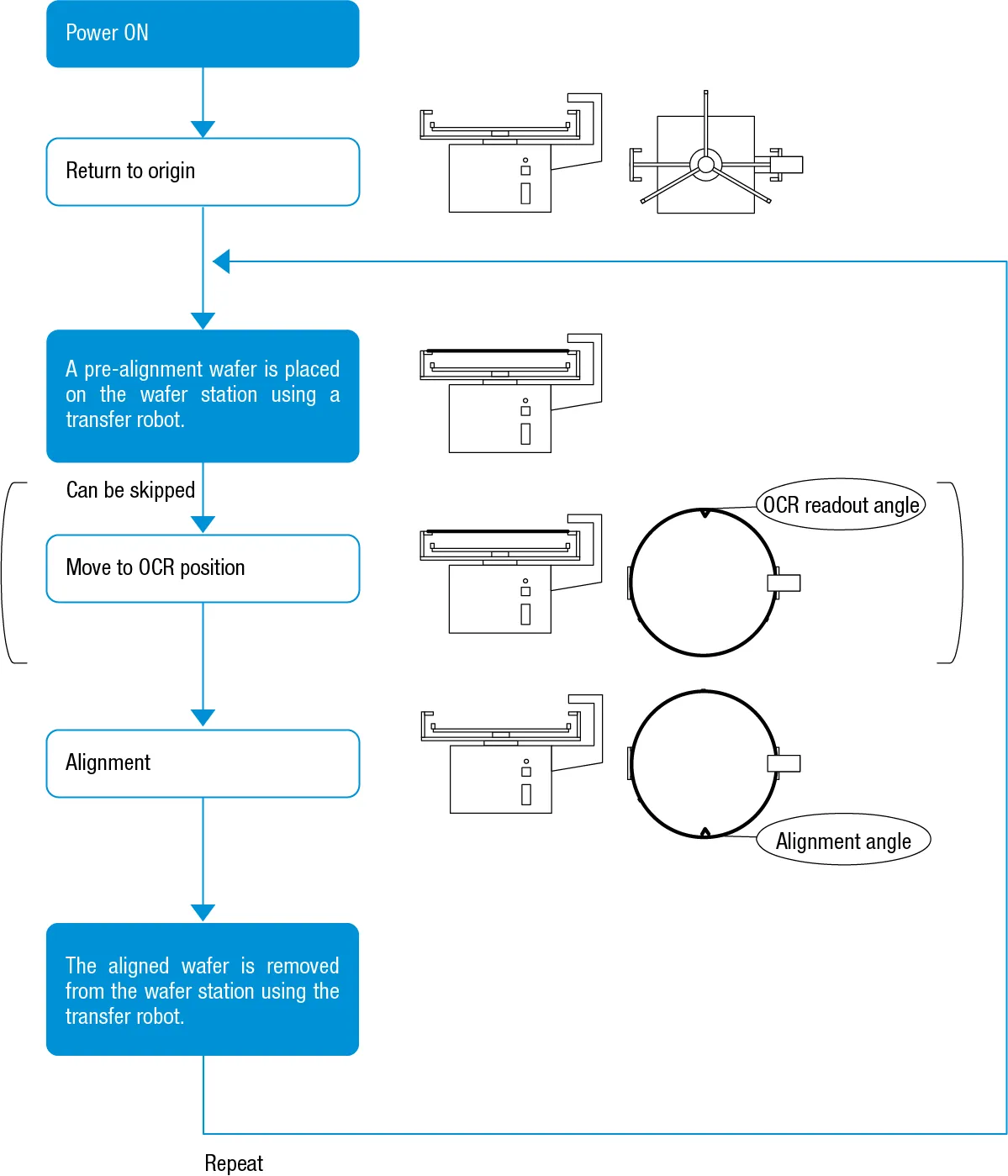 1. Turn on the power.
By the "return to origin" command, the EG moves the arm section to the "position where a transfer robot can place and remove wafers on/from the EG."
2. Place a pre-alignment wafer on the wafer station using a transfer robot.
3. For reading the wafer ID on the EG, execute the "move to OCR position" command.
The EG aligns the wafer with the "OCR readout angle" and moves it to the "OCR position." Perform OCR readout operation with your system.
4. Execute the "alignment" command.
The EG aligns the wafer with the "alignment angle" and places it on the wafer station. After that, the EG moves the arm section to the position where the transfer robot can access the EG.
5. Remove the aligned wafer from the wafer station using the transfer robot.
Specifications
Model
EG-303
Applicable Wafer Size
300mm
Repeatability
High Accuracy Mode
XY: ±0.05mm θ: ±0.075°
Normal Mode
XY: ±0.2mm θ: ±0.1°
Alignment Time
High Accuracy Mode
Average 7.5sec.
Normal Mode
Average 3.5sec.
Cleanliness
ISO Class 3 (ISO-14644)
Mass
7kg
Utilities
Power supply
24 VDC 3A
Environment
Temperature
0-40℃
Humidity
70% or less (No condensation)

Advantages of introducing clean transfer robot ACTRANS