Please feel free to contact us
by filling in the inquiry form.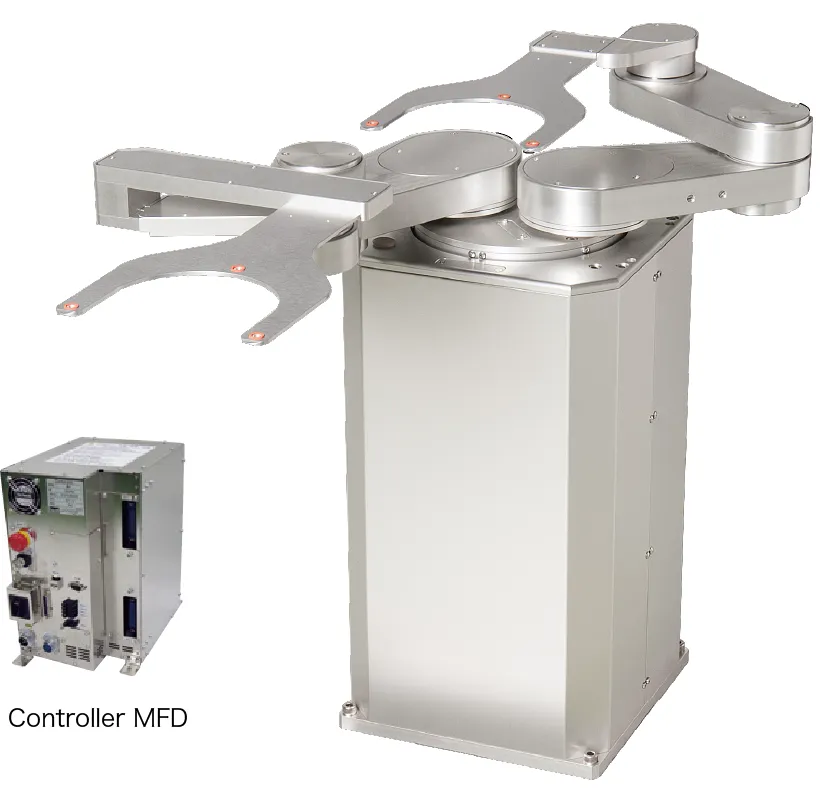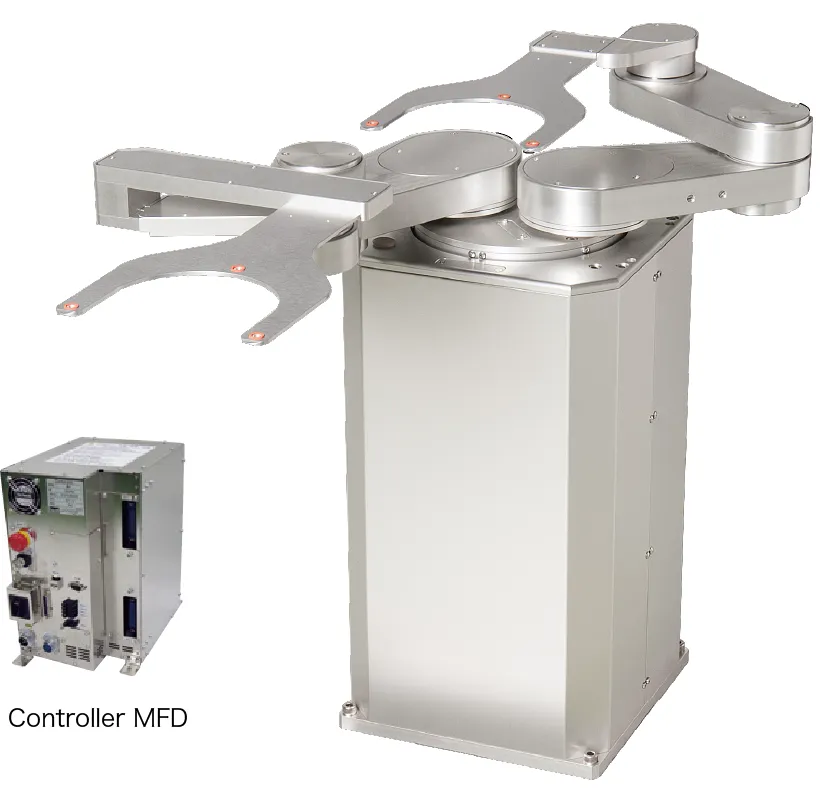 UT-AFX/W3000NM Series
Standard model for wafers up to 300mm
Standard robot with a built-in
servo amplifier and reduced wiring
Features
Wiring design using the high-speed power line communication technology significantly reduces wiring in the robot body as well as the number of external distribution cables and improves reliability compared with conventional robots.
Reduced operating time compared with conventional robot*1
X1, X2-axis
1.2sec.

1.0sec.

θ-axis
2.5sec.

2.2sec.

Z-axis
1.7sec.

1.5sec.
*1. UTW-RD5700
Lineup with various options

Advantages of introducing clean transfer robot ACTRANS
Specifications
*1
Model
UT-AFX3000NM
UT-AFW3000NM
Robot Type
3-axis Cylindrical Coordinate
4-axis Cylindrical Coordinate
Operation Range
X1, X2-axis
500mm
θ-axis
340°
Z-axis
300mm or 450mm
Max. Operation Speed
X1, X2-axis
1000mm/sec.
θ-axis
200°/sec.
Z-axis
250mm/sec.
Operating Time
X1, X2-axis
1.0sec./500mm
θ-axis
2.2sec./340°
Z-axis
1.5sec./300mm, 2.1sec./450mm
Repeatability
XYZ direction ±0.1mm each
Payload
1.0kg/arm (Including E/E)
クリーン度
ISO Class 1 (ISO-14644)
Mass
30kg
32kg
Utilities
Vacuum (for suction)
-80kPaG or less, 10NL/min
Vacuum (for exhausting)
-80kPaG or less, 10NL/min
Power supply
Single-phase 200-230±10% VAC, 50/60Hz, 5A
Environment
Temperature
5-45℃
Humidity
20-70% (no condensation)
*1. Transfer performance differs from the standard when options are added.
Q&A - Frequently Asked Questions -