Please feel free to contact us
by filling in the inquiry form.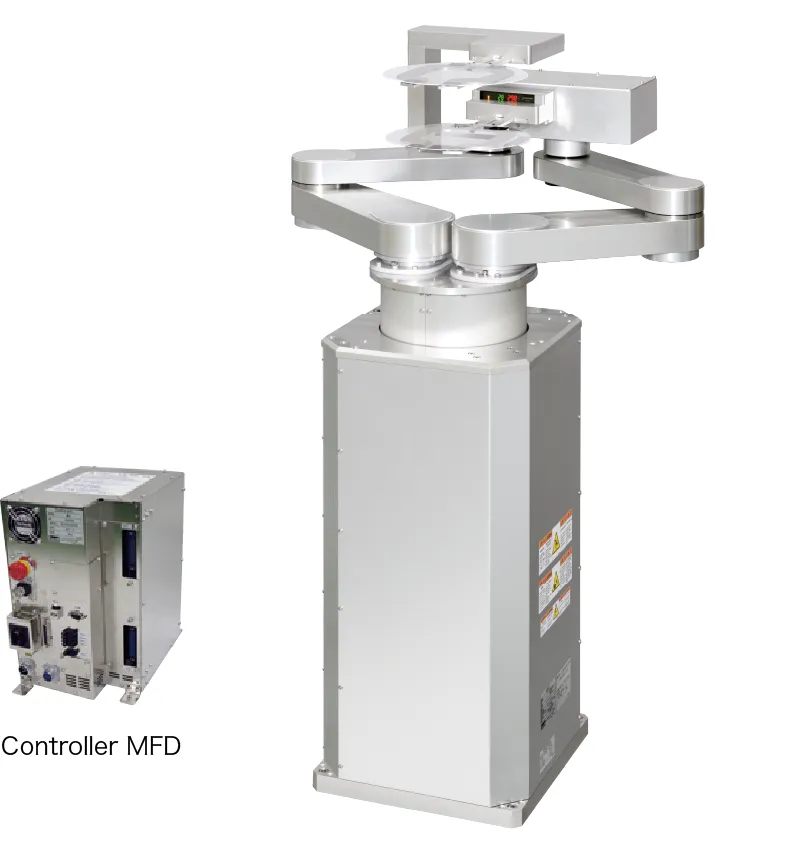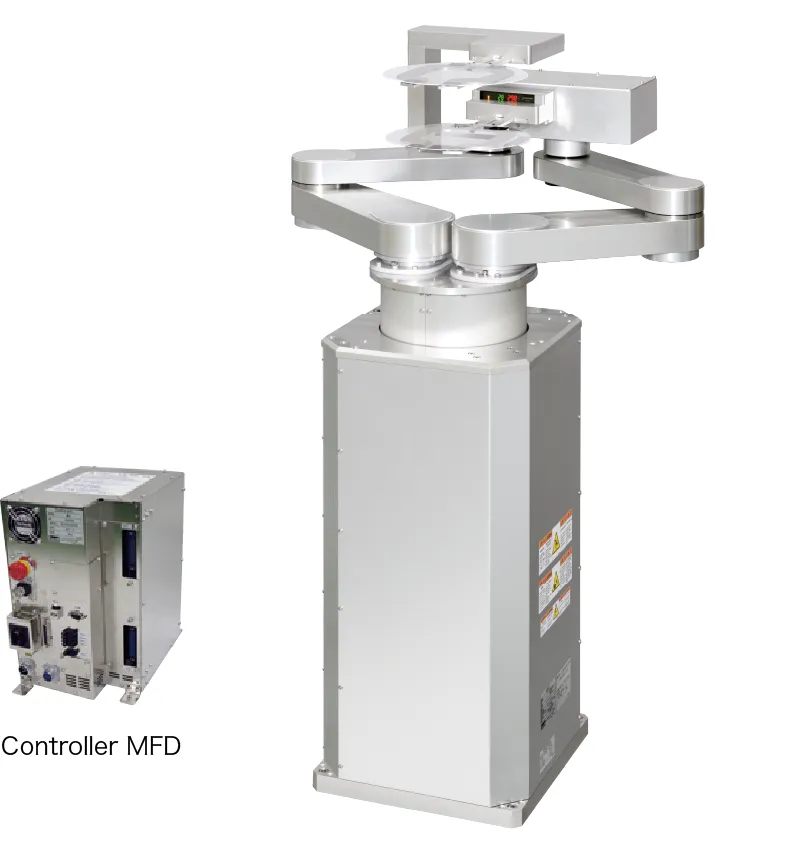 UT-AFX/W4000NM Series
High-payload model for wafers up to 300mm
Standard robot capable of high-payload transfer
and wide operating range
Features
Significantly reduces wiring in the robot body and the number of external distribution cables through use of high-speed power line communication technology with a built-in servo amplifier.
Flip axis can be mounted because high-payload transfer (total mass of hand folder, hand, and work transferred is 4kg) can be performed.
Can transfer wafers with tape frame, bonded wafers, and reticles.
Wafers can be gripped not only by the vacuum chuck method, but also the edge clamp method using compressed air, and the Bernoulli method.
The Bernoulli hand will allow for gripping the perimeter of the back side of TAIKO wafers.

Advantages of introducing clean transfer robot ACTRANS
Specifications
*1
Model
UT-AFW4010NM
UT-AFW4000NM
Category
Long Arm Type
High Payload Type
Robot Type
4axis Cylindrical Coordinate
Operation Range
X1, X2-axis
770mm
500mm
θ-axis
340°
Z-axis
300mm or 450mm
R-axis
-
(182°)
Max. Operation Speed
X1, X2-axis
1180mm/sec.
800mm/sec.
θ-axis
200°/sec.
Z-axis
250mm/sec.
R-axis
-
(180°/sec.)
Operation Time
X1, X2-axis
1.7sec./770mm
1.7sec./500mm
θ-axis
2.2sec./340°
Z-axis
1.6sec./300mm
2.2sec./450mm
R-axis
-
(1.7sec./180°)
Repeatability
XYZ±0.1mm

XYZ±0.1mm, R±0.1°
Payload
1kg/2N・m (

※2

)
4kg/8N・m (

※2

)
Cleanliness
Edge Clamp E/E Type
ISO Class 3 (ISO-14644)
Vacuum E/E Type
ISO Class 1 (ISO-14644)
Utilities
Air
-
0.4-0.7MPa, 200L/min
Vacuum
-80kPa, 10NL/min
-
Environment
Temperature
0-40℃
Humidity
70% or less, No condensation
※1 Transfer performance differs from the standard when options are added.
※2 Total mass of hand folder, hand, and work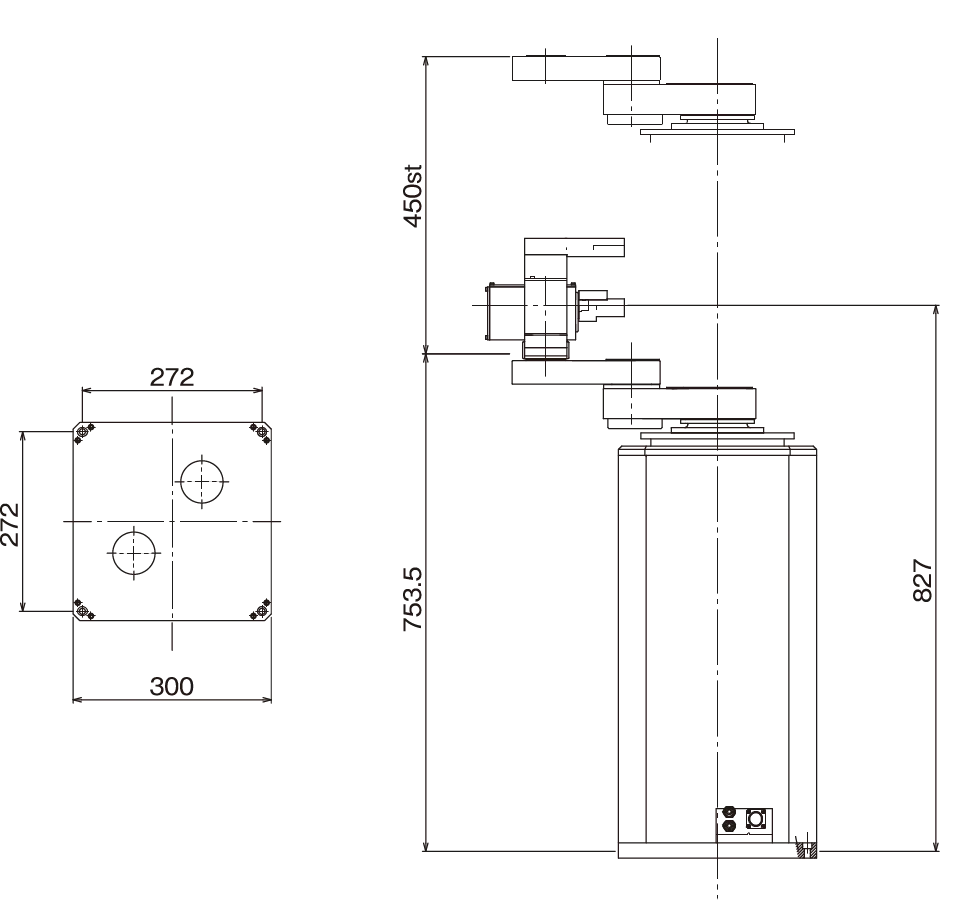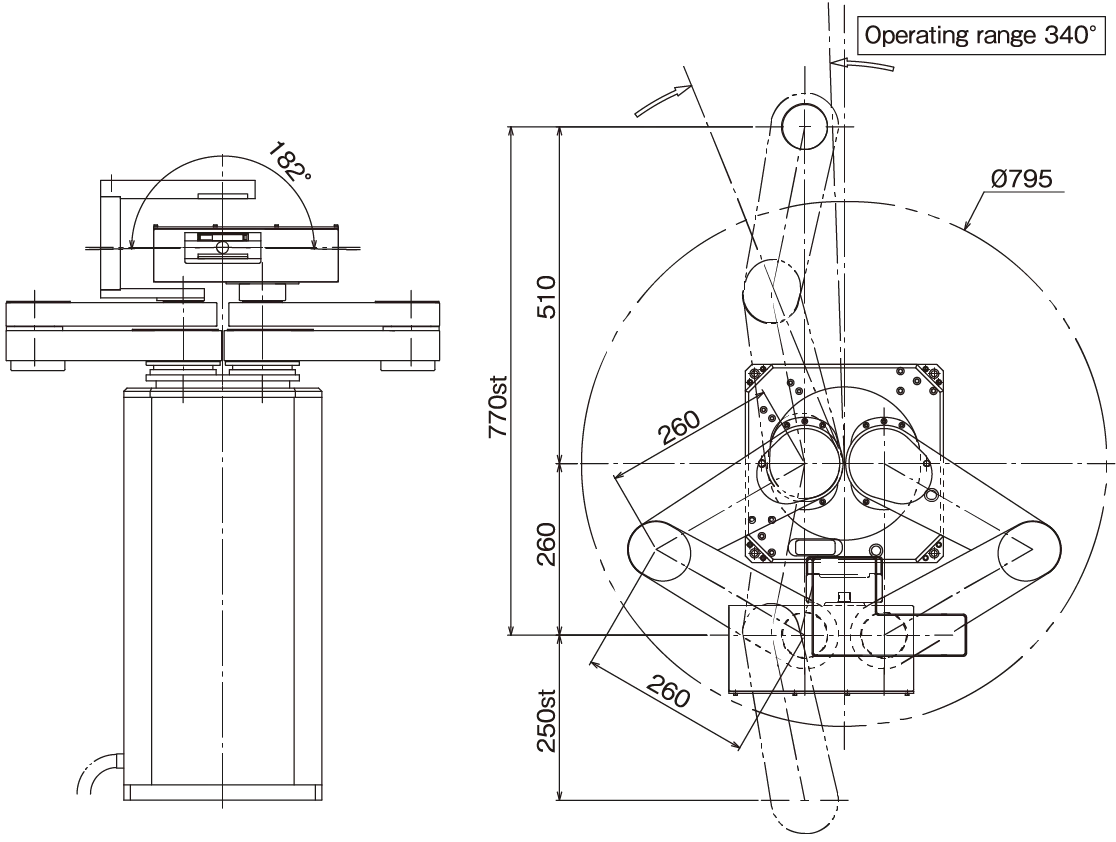 Q&A - Frequently Asked Questions -