Please feel free to contact us
by filling in the inquiry form.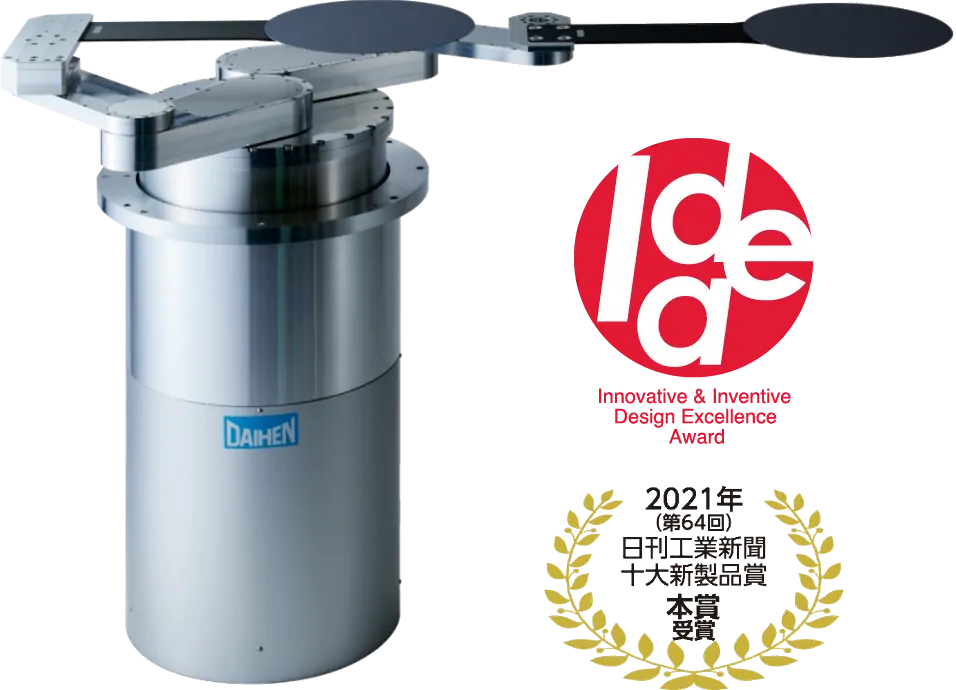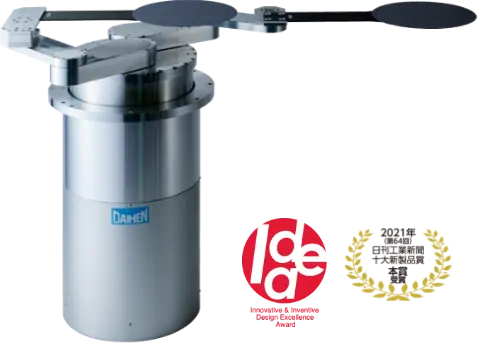 UT-VDW3000HS Series
High-speed, low-vibration double-arm vacuum robot
that contributes to significant
equipment throughput improvements with
the world's fastest high-speed transfer in vacuum
Features
Realizes the world's fastest high-speed transfer (650WPH) in vacuum.
Equipped with direct drive motors to significantly reduce vibration during arm operation.
Improves trajectory accuracy and positioning accuracy with the adoption of steel belts at the arm section.
Prevents wafer slippage during transfer with the adoption of high-friction pads on the hands.
Equipped with wafer center misalignment correction function.
Wafer slip prevention


Advantages of introducing clean transfer robot ACTRANS
Specifications
*1
Model
UT-VDW3000HS series
Robot Type
4 axis Cylindrical Coordinate
Operation Range
X1, X2-axis
620mm
θ-axis
346°
Z-axis
50mm
Max. Operation Speed
X1, X2-axis
380°/sec.
θ-axis
300°/sec.
Z-axis
185mm/sec.
Operating Time
X1, X2-axis
0.6sec./620mm
θ-axis
0.7sec./90°
Z-axis
0.25sec./20mm
Repeatability
XYZ direction: ±0.1mm each (3σ) (

※2

)
Payload
2kg (

※3

)
Cleanliness
ISO Class 1
Mass
160kg
Environment
Temperature
5-40°C (main body)/5-80°C (arm)
Humidity
20-70%, No condensation
Pressure
Atmospheric pressure ~ 10-6Pa
※1 Transfer performance differs from the standard when options are added.
※2 Under our evaluation conditions
※3 Total mass of hand base, hand, and wafer

Q&A - Frequently Asked Questions -