Please feel free to contact us
by filling in the inquiry form.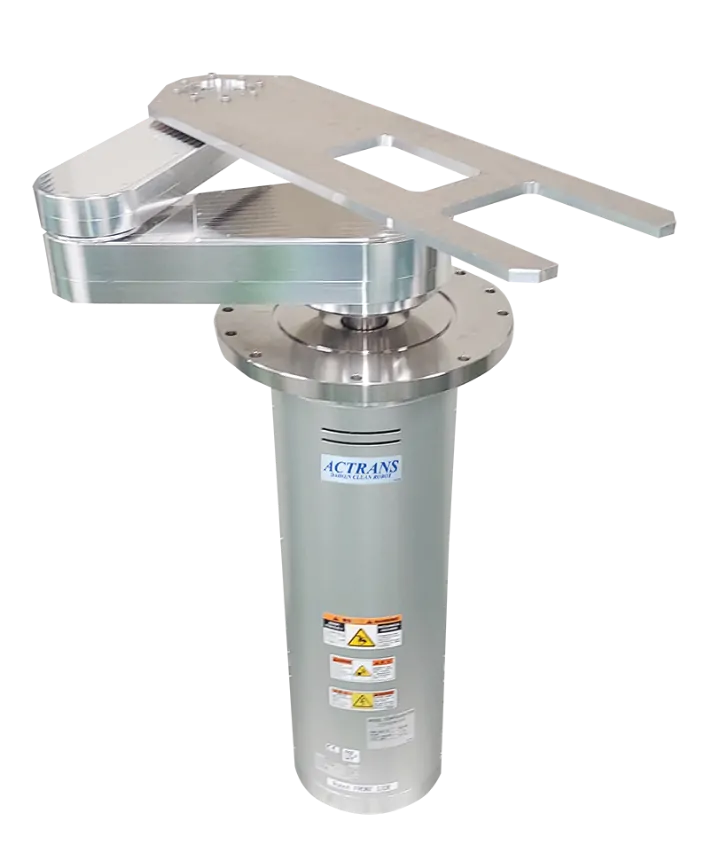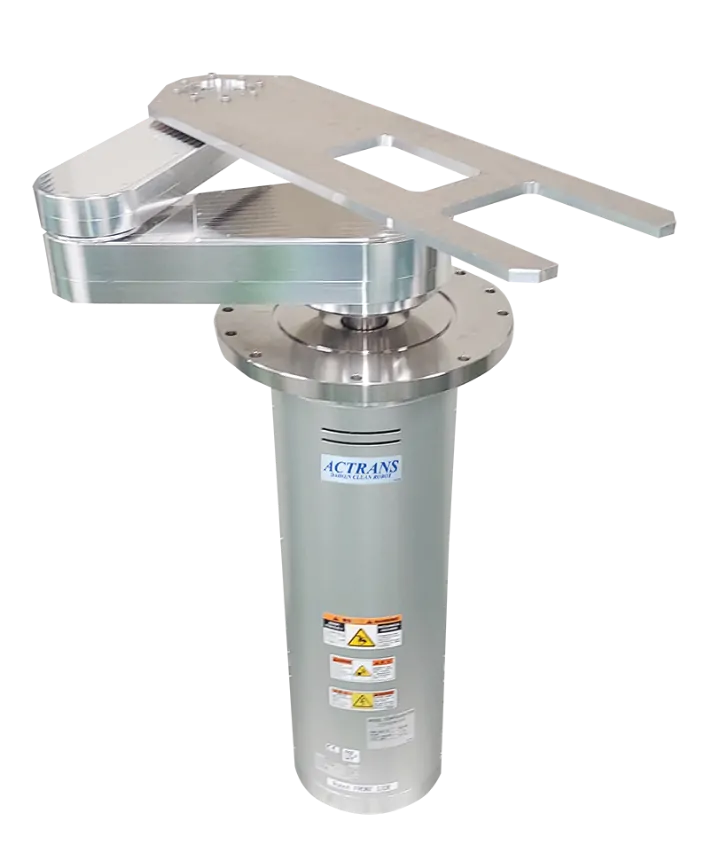 UT-VFX4000NM Series
For wafers up to 300mm
High-payload, single-arm vacuum robot
that can transfer heavy loads,
such as masks,
susceptors, and trays
Specifications
*1
Model
UT-VFX4000NM
UT-VFX4001NM
Category
No Z-axis type
With Z-axis type
Robot Type
2 axis Cylindrical Coordinate
3 axis Cylindrical Coordinate
Operation
Range
X-axis
750mm
θ-axis
340°
Z-axis
-
22mm
Max.Operation
Speed
X-axis
62°/sec.
θ-axis
192°/sec.
Z-axis
-
121mm/sec.
Cycle Time
X-axis
2.7sec. / 750mm
θ-axis
2.7sec. / 340°
Z-axis
-
0.6sec. / 22mm
Repeatability
XYZ direction±0.1mm each(when approaching θ-axis from one side)
XYZ direction±0.2mm each(when approaching θ-axis from both sides)
Payload
4kg (including hand mass (E/E))
Cleanliness
ISO Class 1(ISO-14644)
Mass
38kg
44kg
Environment
Temperature
5-40℃(Atomosphere side)/0-80℃(Vacuum Seal Unit)
Humidity
70% or less, No condensation
Pressure
Atomospheric pressure ~ 10-6Pa
※1 Transfer performance differs from the standard when options are added.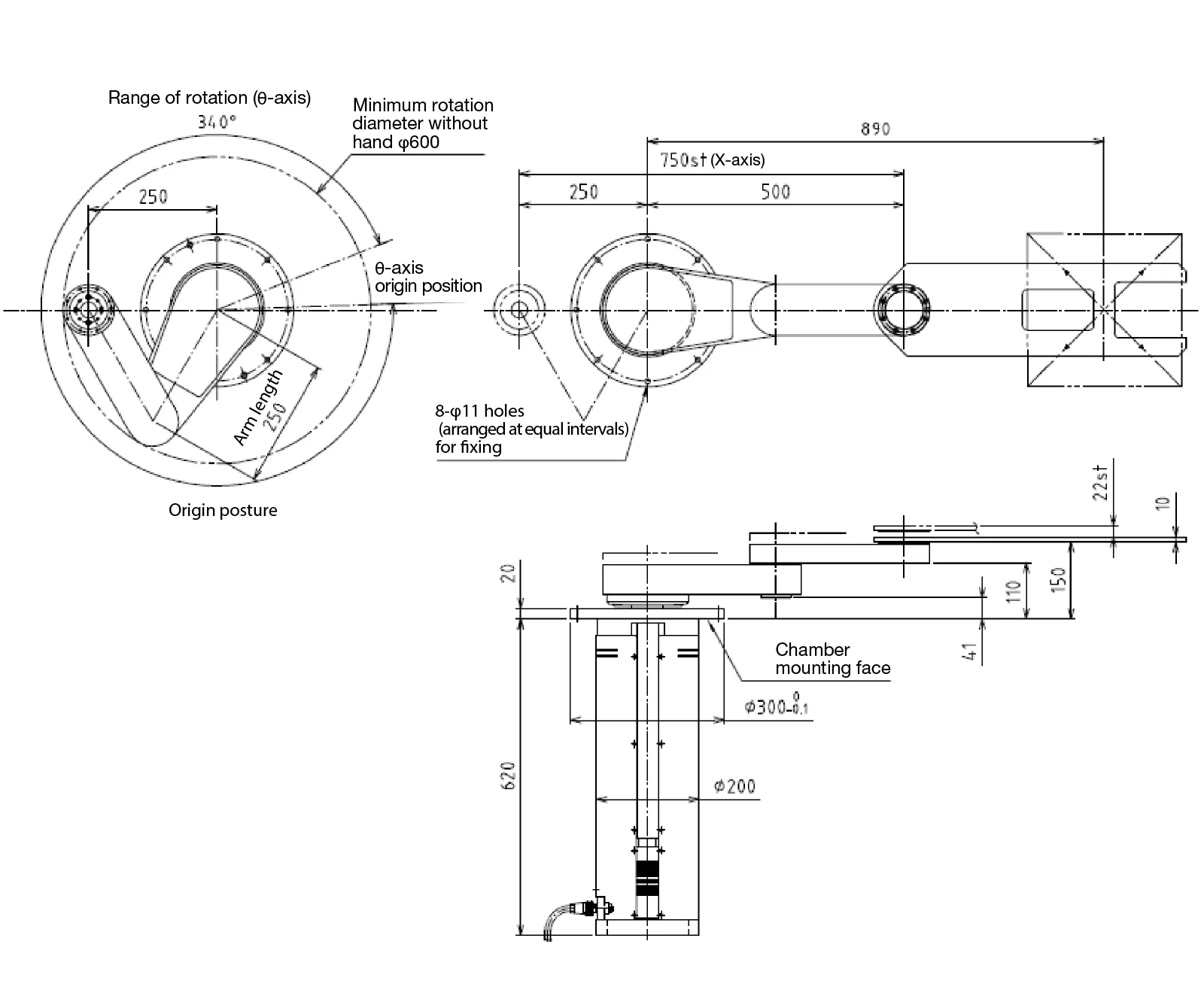 Q&A - Frequently Asked Questions -