Please feel free to contact us
by filling in the inquiry form.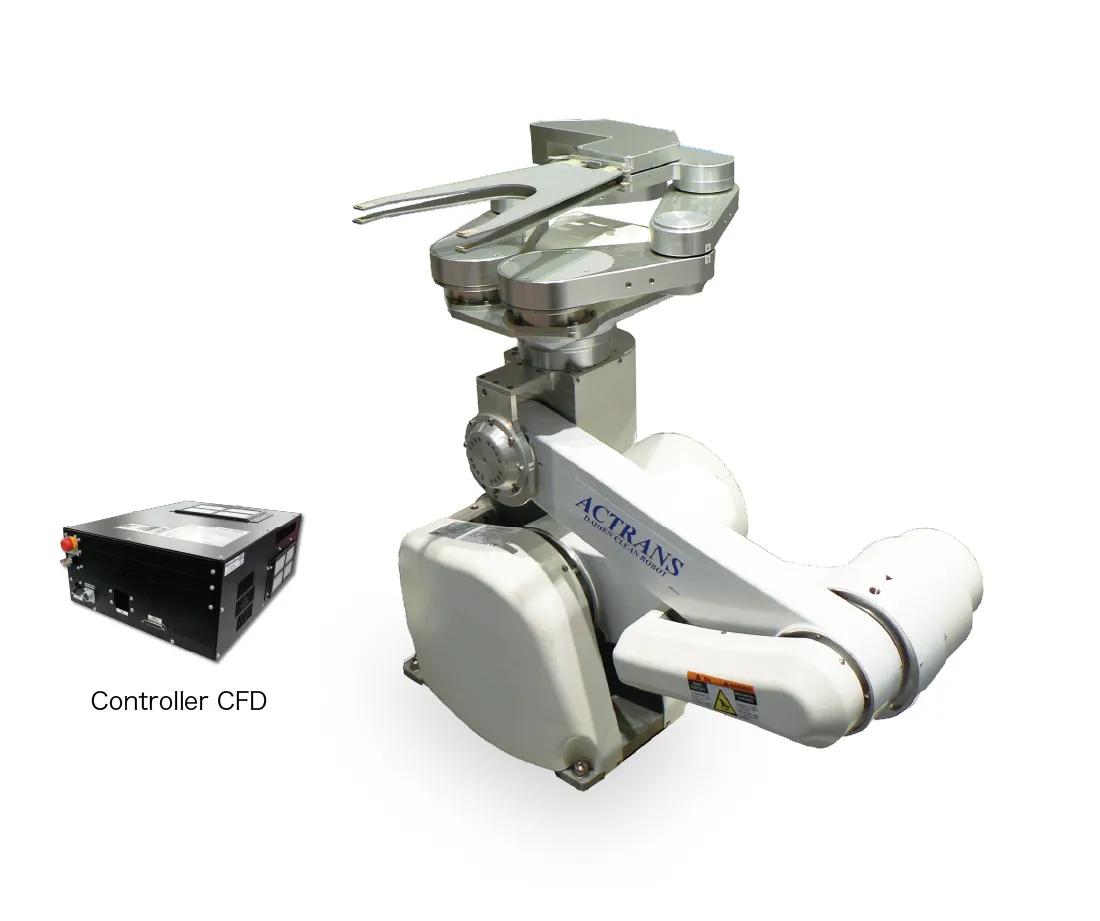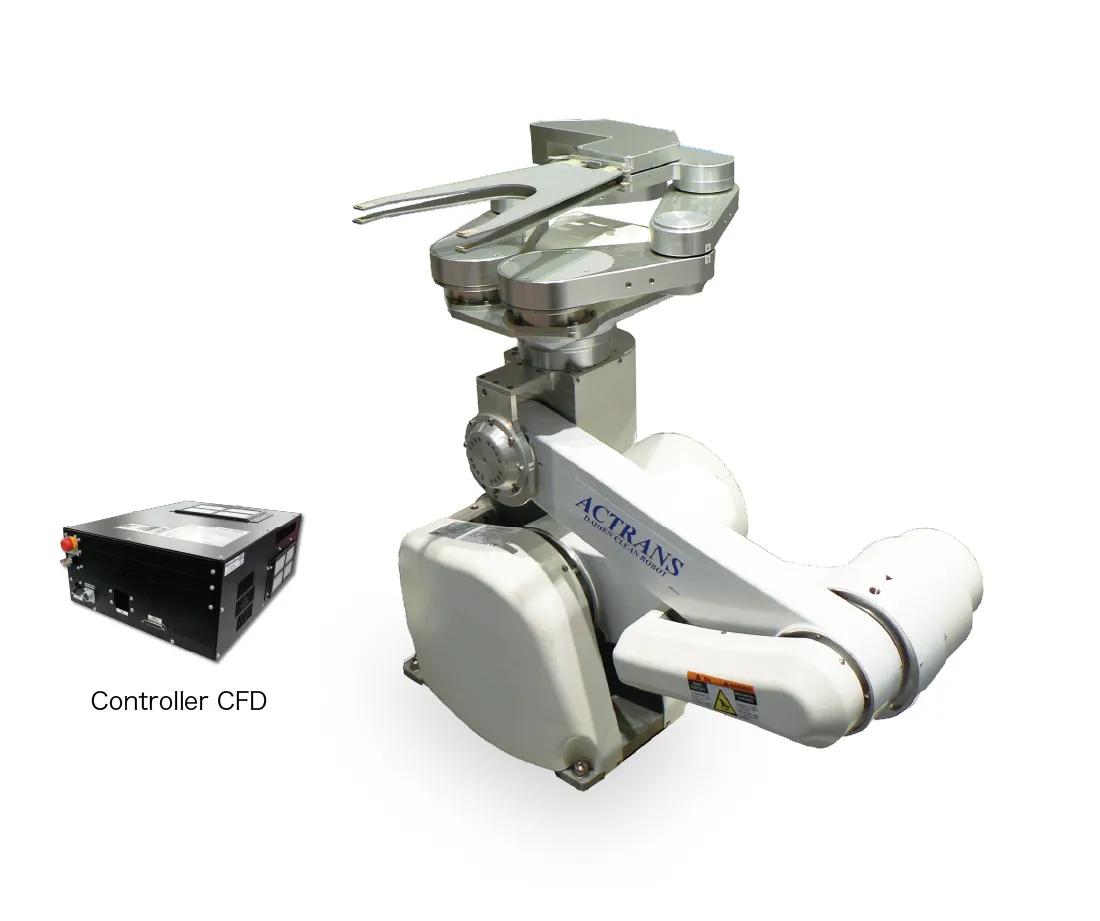 UTM-R3700F
Wide operating range without
Y-axis track
Wide operating range articulated robot
Features
Access range as wide as 2.7m in the horizontal direction and 1.6m in the vertical direction without Y-axis track allows for compatibility with various equipment layouts.
Access four FOUPs with one robot. Access up to eight FOUPs.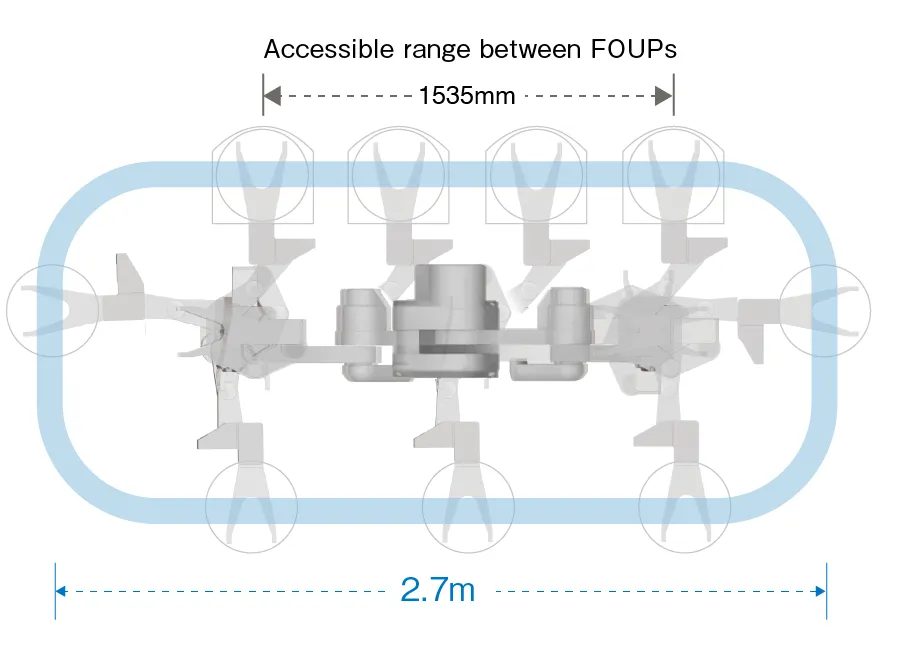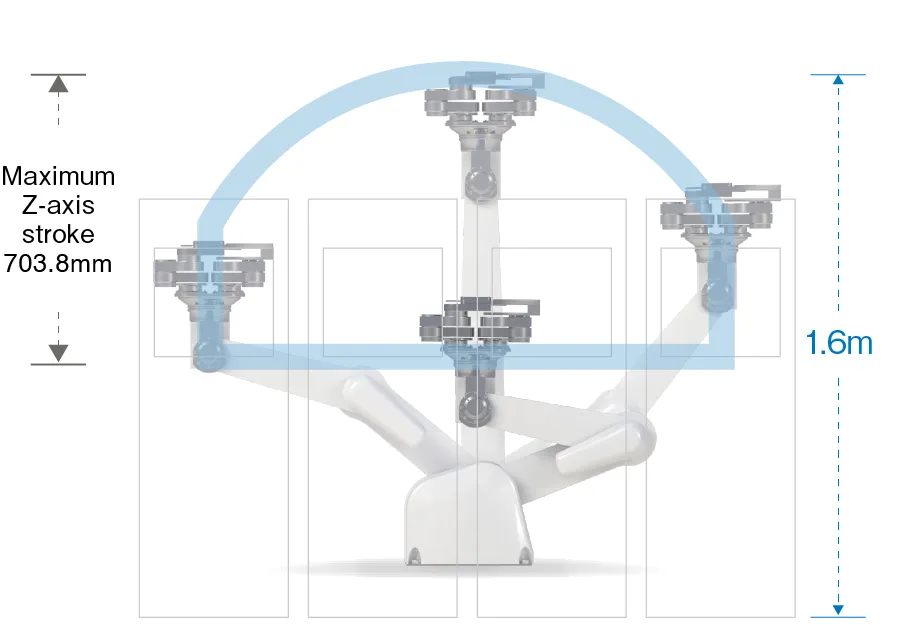 Reduces takt time, and improves equipment throughput.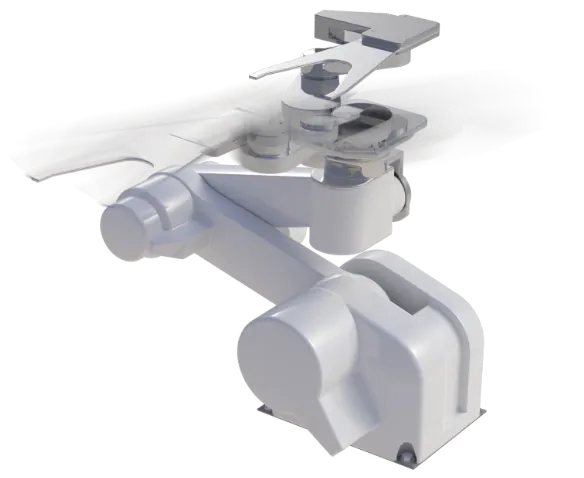 Advantages of introducing clean transfer robot ACTRANS
Specifications
*1*2
Model
UTM-R3700F
Robot Type
6-axis articulated system
Operation
Range
X1, X2-axis(Extension)
590mm
θ-axis(Rotation)
332°
Z-axis(Elevation)
310-703.8mm
Y-axis(Slide)
±767.5mm
A-axis(Correction of Y-axis tilt)
±2°
Max.
Operation
Speed
X1, X2-axis
1600mm/sec.
θ-axis
540°/sec.
Z-axis
1500mm/sec.
Y-axis
1500mm/sec.
Operation Time
X1, X2-axis
0.9sec./590mm
θ-axis
1.0sec./332°
Z-axis
0.8sec./703.8mm
Y-axis
1.4sec./1535mm
Repeatability
XθY directions(composite): ±0.1mm, Z direction: ±0.1mm
Payload
0.5kg/arm(including Hand, Wafer)
Cleanliness
Edge Clamp E/E type
ISO Class 3(ISO-14644)
Vacuum E/E type
ISO Class 1(ISO-14644)
Mass
74kg
Utilities
Edge Clamp E/E type
Air
0.3-0.7MpaG
Vacuum E/E type
Vacuum
-80kPaG or less, 10NL/min.
Vacuum (for exhausting)
-80kPaG or less, 40NL/min total
Environment
Temperature
0-40℃
Humidity
20-70%, No condensation
※1 Transfer performance differs from the standard when options are added.
※2 A wafer sensor/mapping sensor can be mounted optionally.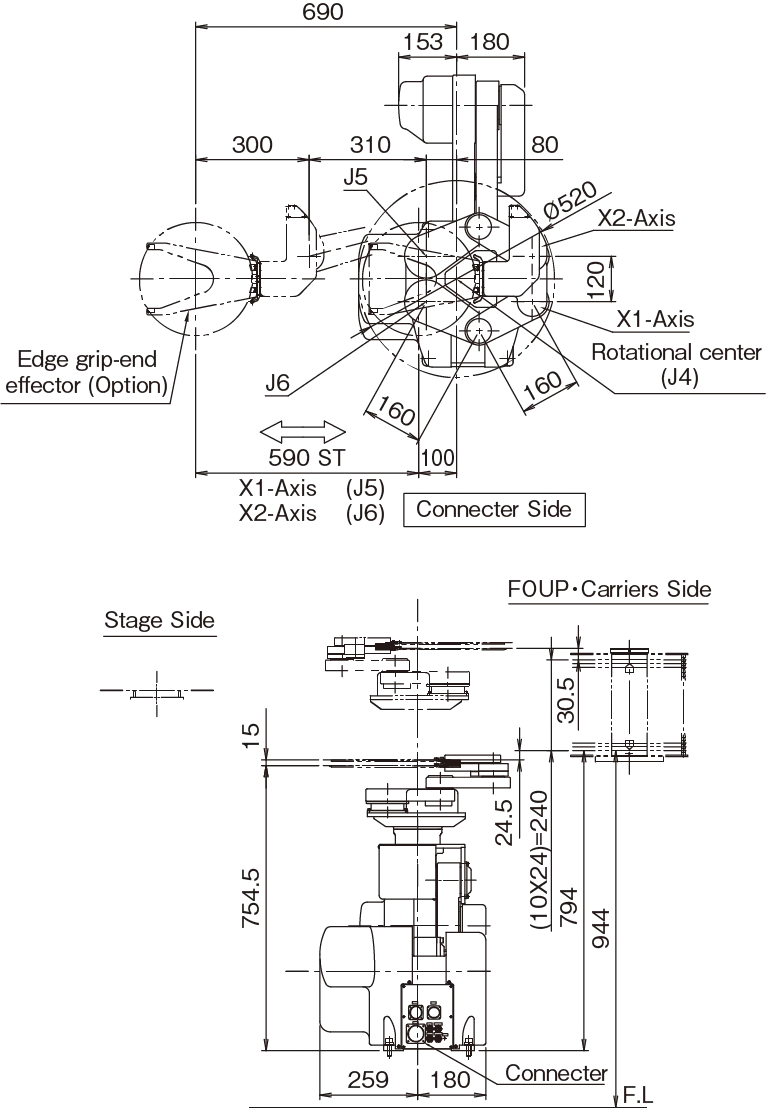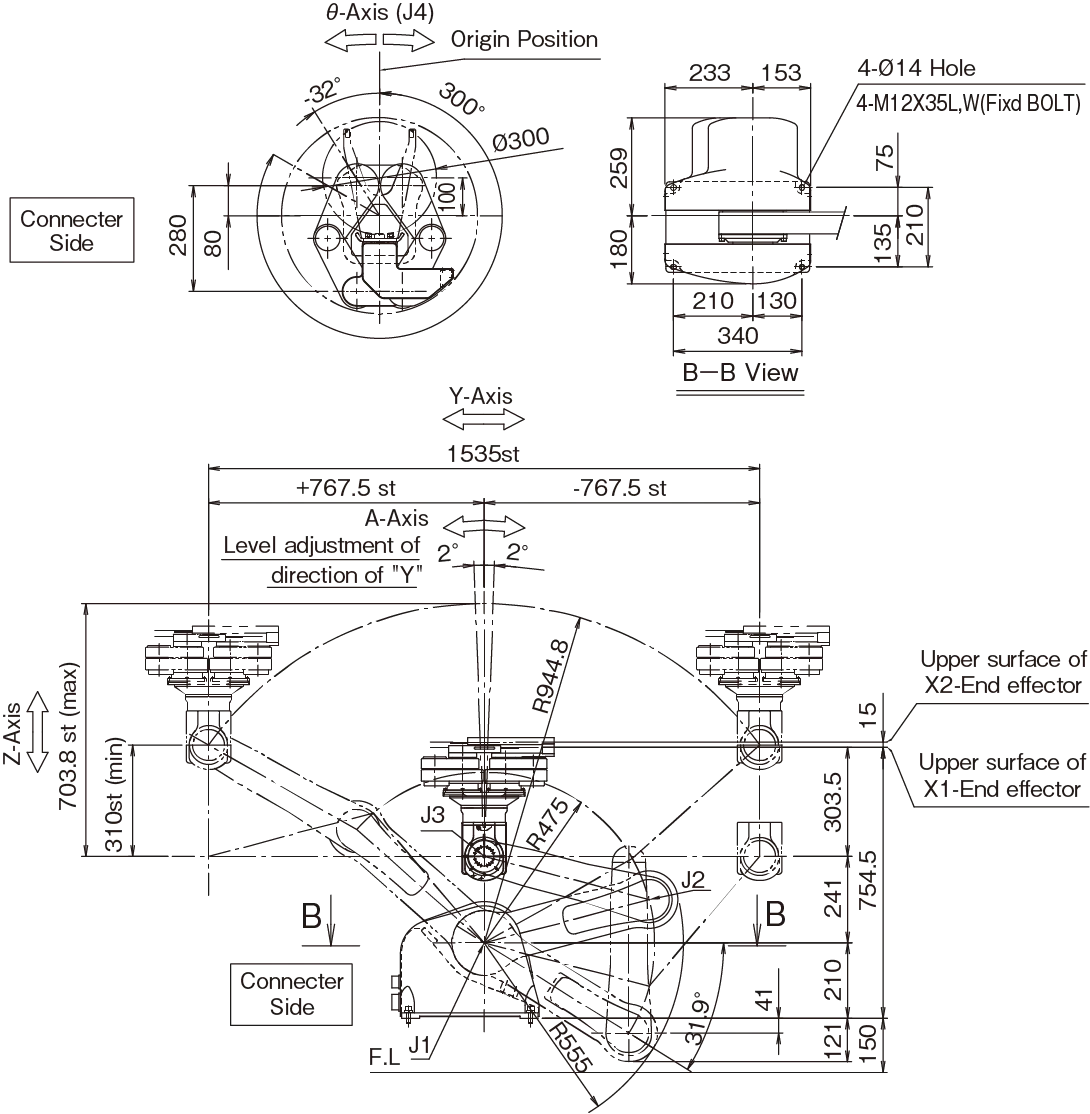 Q&A - Frequently Asked Questions -