Please feel free to contact us
by filling in the inquiry form.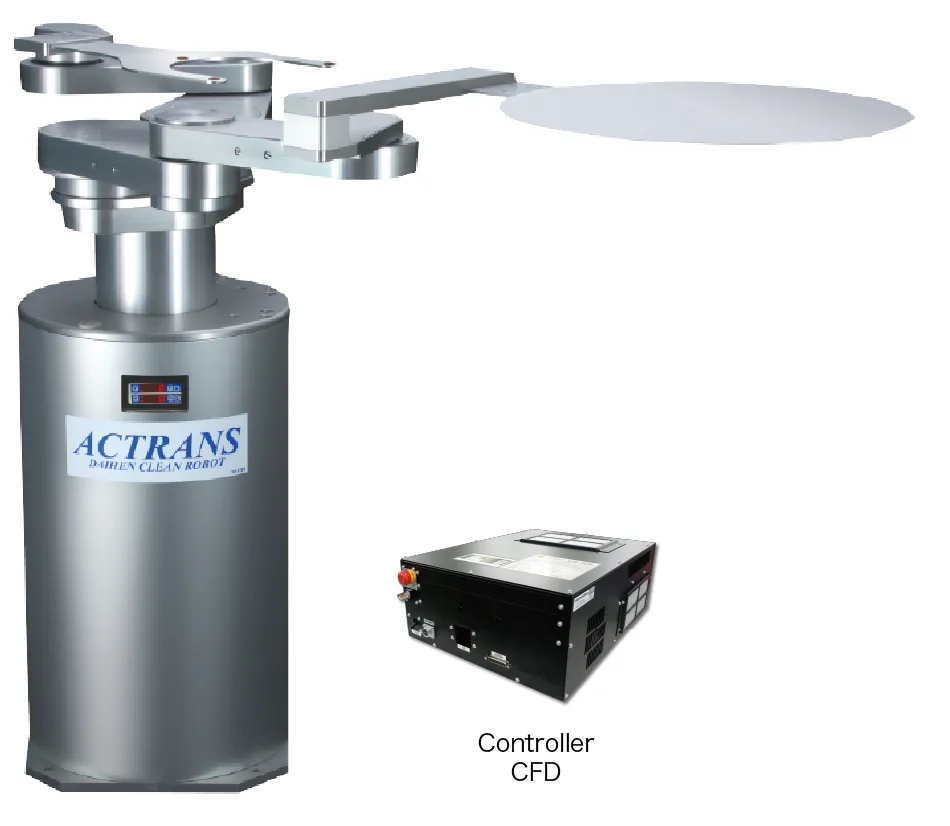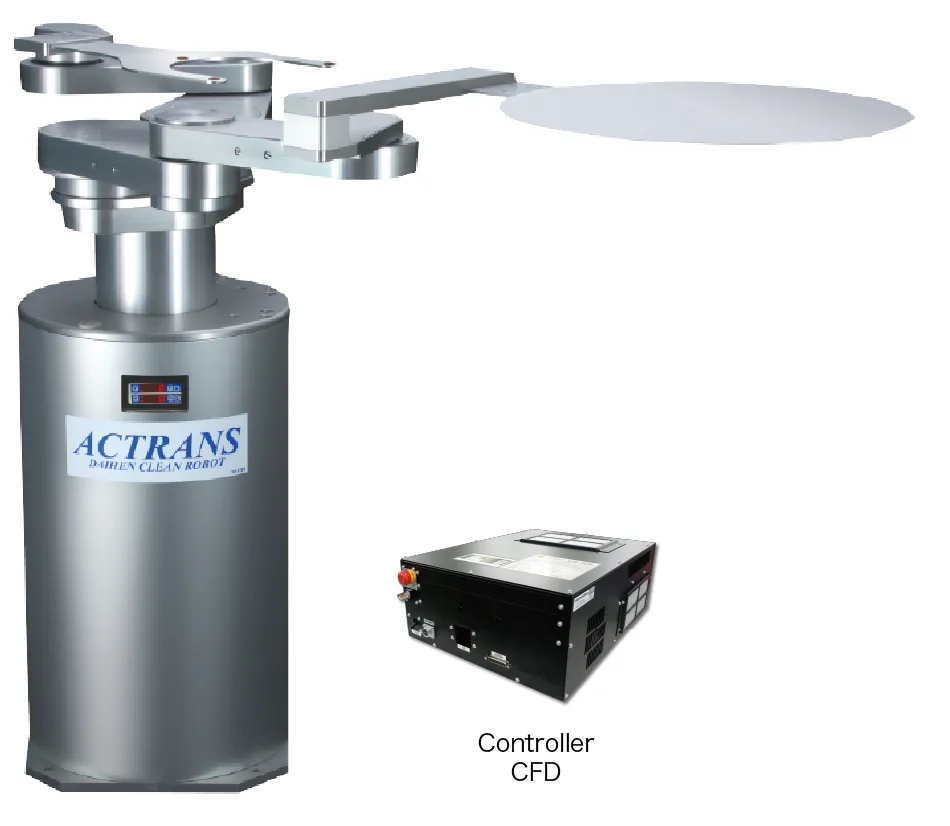 UTW-REH5500
High-speed model
High-speed transfer at 450WPH contributes
to equipment throughput improvements
Features
Performs wafer replacement motion in sequence between one cassette and two stages in 8 seconds.
Ideal for equipment that requires high-speed transfer, such as a sorter, diffusion furnace, etching device, or ion implanter.
A wafer sensor/mapping sensor can be mounted.
General motion pattern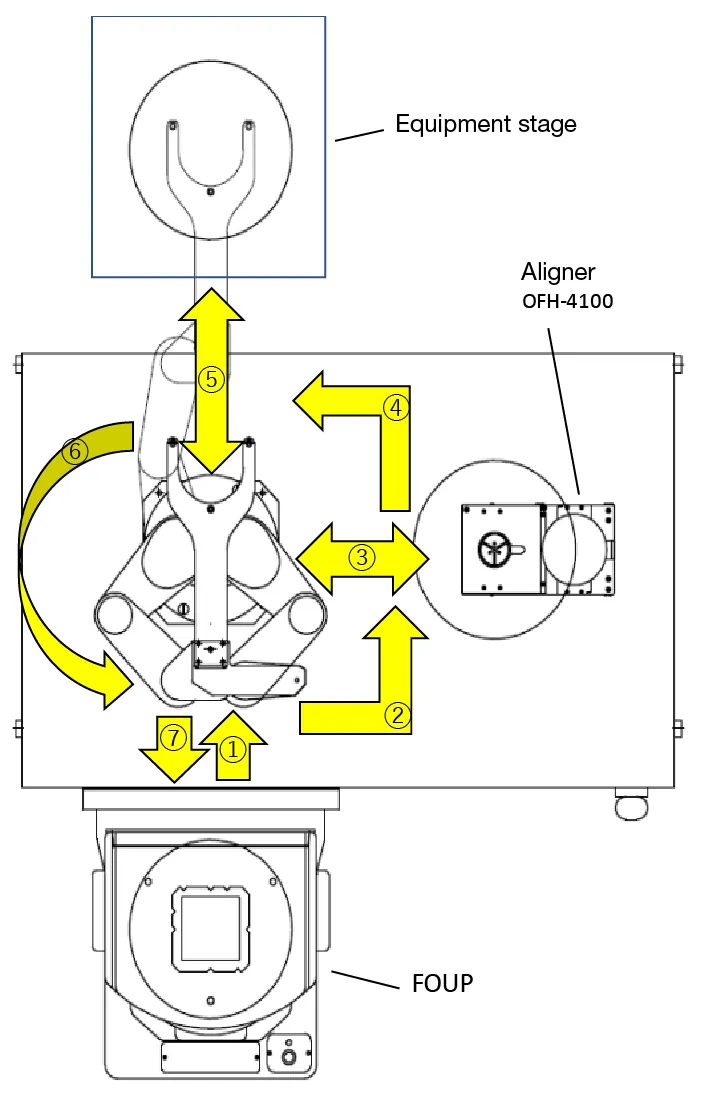 Removes one unprocessed wafer from the FOUP.
Moves to the front of the aligner.
Replaces the unprocessed wafer with the aligned wafer.
Moves to the equipment stage.
Replaces the aligned wafer with the processed wafer.
Moves to the front of the FOUP.
Places the processed wafer into the FOUP.
Since the motion from Step 1 to 7 above can be performed at a rate of 8 seconds/cycle, the maximum number of wafers transferred per hour reaches 450, realizing 450WPH.

Advantages of introducing clean transfer robot ACTRANS
Specifications
*1
Model
UTW-REH5500
Robot Type
4 axis Cylindrical Coordinate
Operation Range
X, A-axis
500mm
θ-axis
340°
Z-axis
300mm
Max. Operation Speed
X, A-axis
1800mm/sec.
θ-axis
360°/sec.
Z-axis
500mm/sec.
Operating Time
X, A-axis
0.5sec./500mm
θ-axis
1.2sec./340°
Z-axis
0.8sec./300mm
Repeatability
XYZ direction ±0.1mm each
Payload
0.5kg/arm (including hand mass (E/E))
Cleanliness
ISO Class 3 (ISO-14644)
Mass
32kg
Facilities
Vacuum
-80kPag or less, 10NL/min
Power supply
3 Phases 200-230±10% VAC 15A
Environment
Temperature
0-40℃
Humidity
70% or less (No condensation)
※1 Transfer performance differs from the standard when options are added.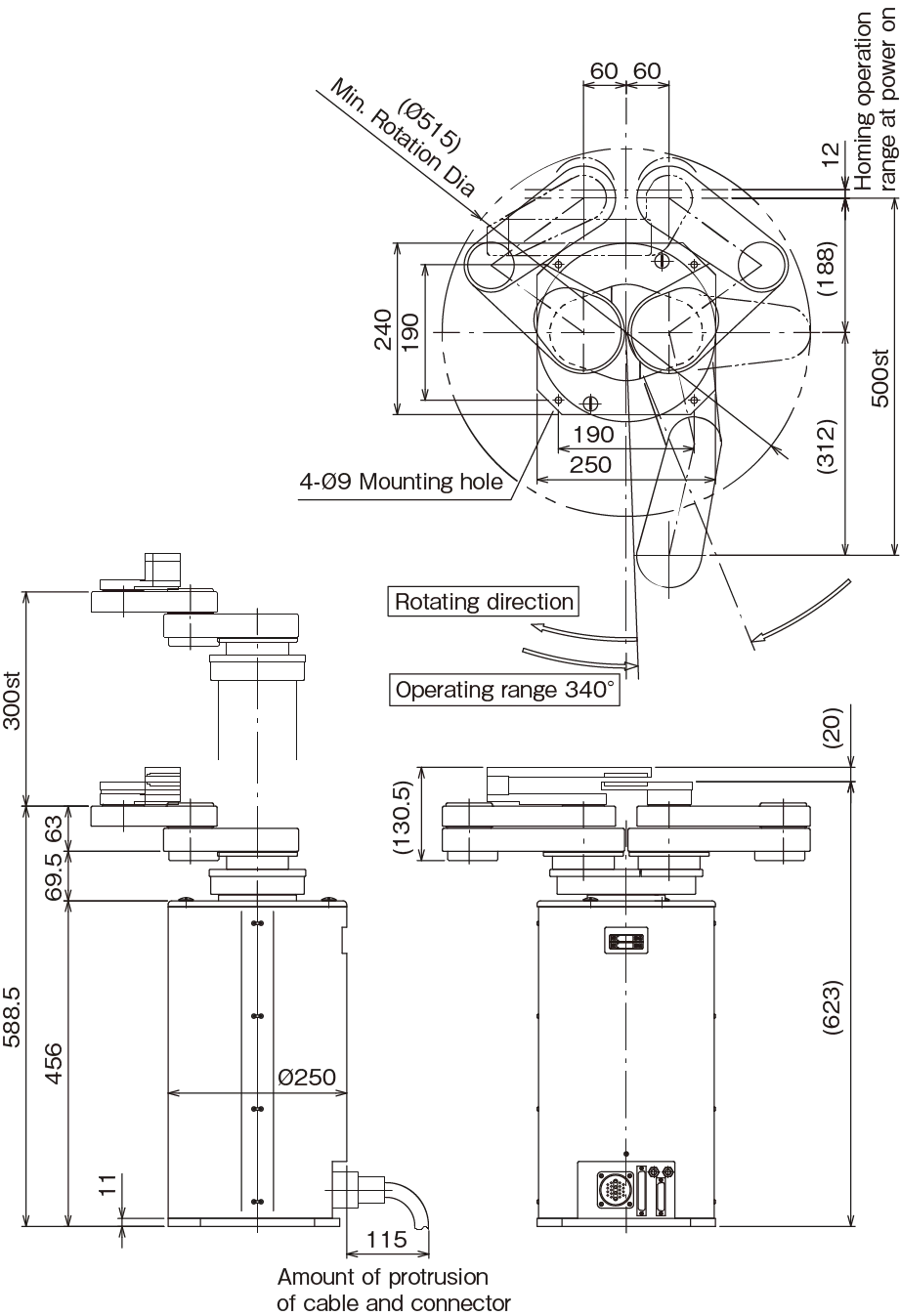 Q&A - Frequently Asked Questions -